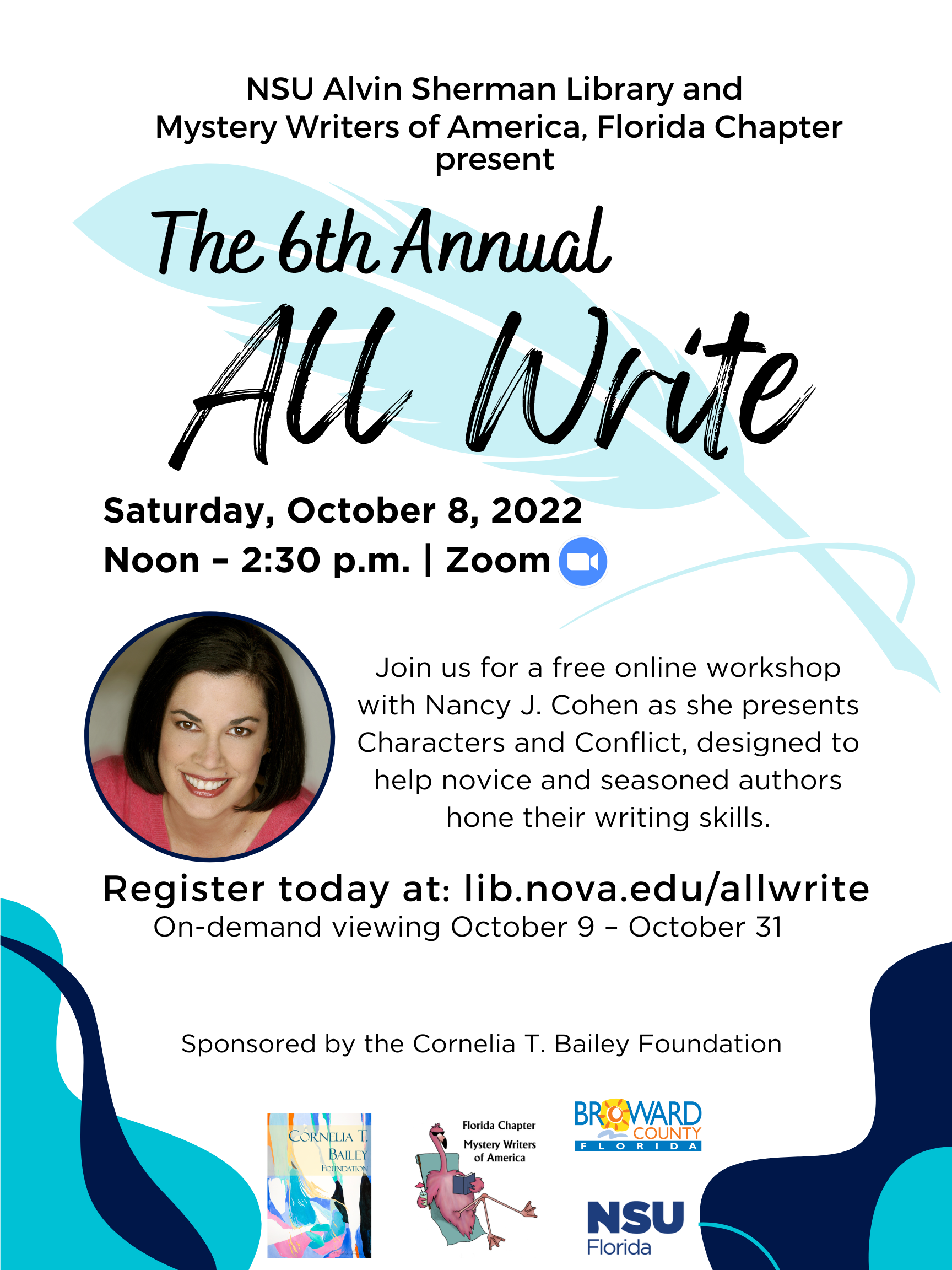 Date: Oct. 8, 2022
Venue: Online
Topic: Characters and Conflict

Saturday, Oct. 8, 2022, 12:00 pm – 2:00 pm

"Characters and Conflict" with Nancy J. Cohen via Zoom. Please pre-register at: https://nova.libcal.com/event/9647933

How do you create memorable characters that readers will remember? In this workshop, award-winning author Nancy J. Cohen will discuss how to develop your protagonist and secondary characters, use dialogue, add conflict, and follow genre conventions in regard to plot. Examples of conflict as the engine that drives your story will be given. You will feel confident in being able to create your own main characters and devise subplots for the recurrent cast in a series.